01
Pre-Design Consultations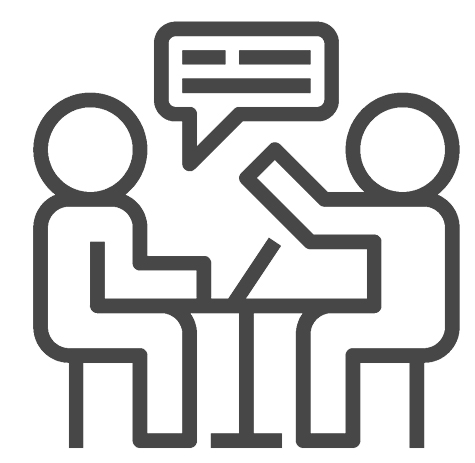 02
Concept Sketch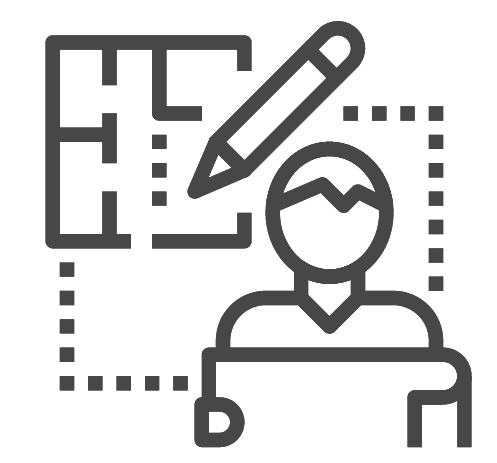 03
Design Development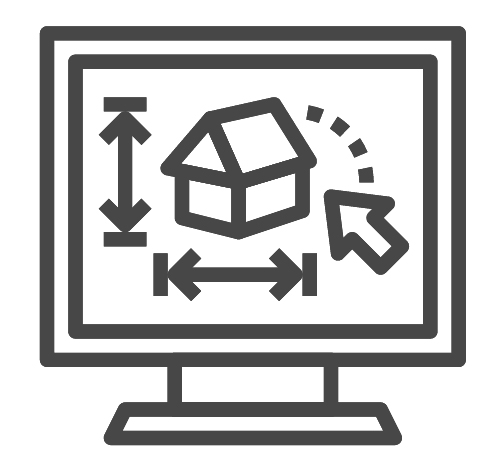 04
Construction Documents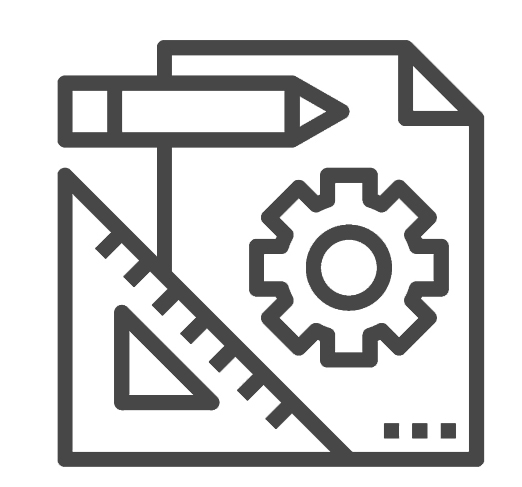 05
Builder Selection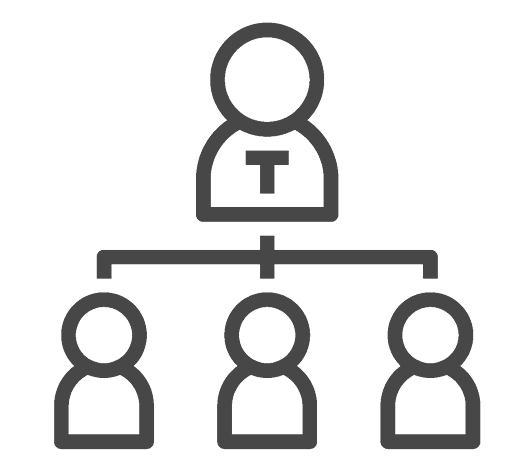 06
Project Management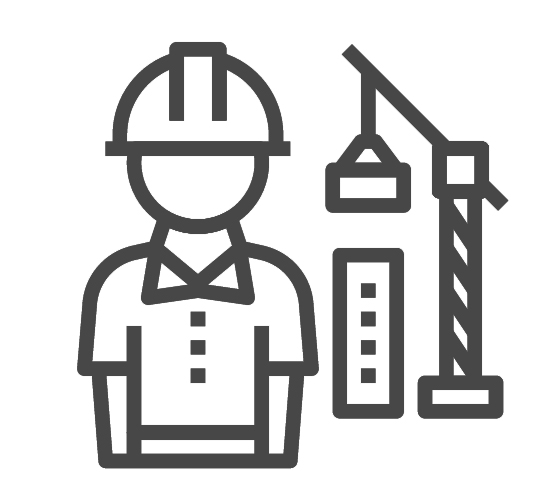 01
Pre-Design Consultations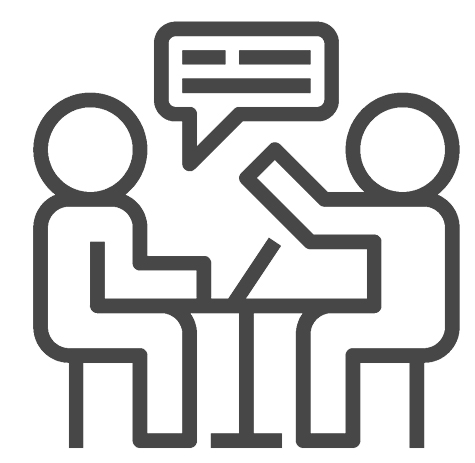 On-Site Design Consultation
Of course, you are always welcome to ring us and have a free chat about our services and fees over the phone; simply enquire (via email preferably) and we can book a time. However, to really understand the specifics of your project, we need to have an in-person meeting at your project location.
What to expect:
A review of your project plans, whether a new build or renovation, including your construction budget and project ideas.
A discussion about the feasibility of your project.
Discussion about potential design ideas.
Written documentation of your brief specifications, including room sizes, requirements, and preferred orientation.
Learn about the build/renovation process with Domek Architects.
A list of consultants your project will require and an estimate of their consultation fees.
An official quotation, should you choose to proceed.
Ready to book your On-Site Design Consultation?
02
Concept Sketch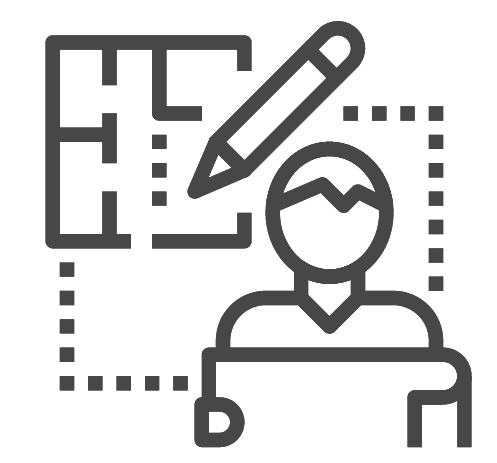 Concept Sketch
The concept stage is our initial response to the brief. We will conduct planning exercises to look at the relationships between spaces and will come up with our initial design idea based on your brief requirements and existing site constraints.
Before we can start this stage, we will require a survey plan depicting the site's boundaries, contours and services. This plan is needed for drawing accuracy and will be later also used by the builder to set out construction.
If your project involves a renovation, your process will involve an additional step of conducting a building measure-up. An architect will measure up your existing house plan and will document the floor plan, elevations and roof plan prior to starting your concept design. You may already have a copy of the existing architectural plans of your current house, however, we will still need to confirm all dimensions, as many buildings have discrepancies between the original design and actual construction.
What to Expect:
Sketch Design Floor Plan based on your project brief and site constraints.
Room sizes and proposed furniture layouts as well as landscaping areas.
Your plan will include floor area calculations to be used for early stage cost estimating of your project.
03
Design Development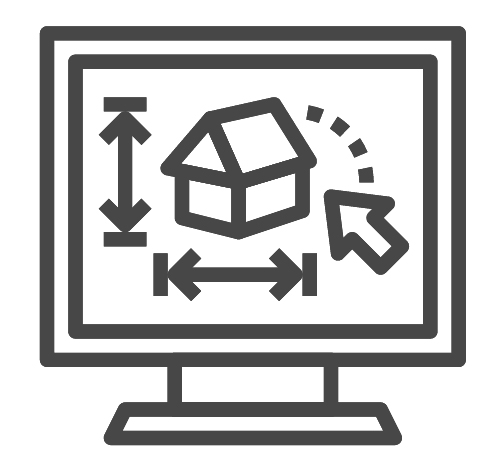 Design Development
Step 1 | Design Development
Once the floor plan is finalized, we then go into further detail in this design development stage. Here we explore the project further through sections, elevations and roof design. We'll take the project into 3D software so you can fully visualize what the final design will look like. At this stage we recommend and can arrange a consultant to conduct cost estimation services to give you confidence that your project plans align with budget constraints before further investment in architectural services.
What to Expect:
Detailed Floor Plans
Elevations
(x2) Sections
1-2 Artists Impressions (or further 3D imagery as an optional extra)
Optional Extras:
Kitchen Interior Design
Bathroom Interior Design
Step 2 | Town Planning
In this stage we submit the design proposal to the relevant council authority in order to obtain development approval (DA). This process is unique to every project, and while some projects will be processed smoothly, other projects may require negotiations, or further design investigations in order to be approved. Some projects will require a private town planner to prepare documentation for council submission. Not all projects require town planning approval. Those that do not require a DA will be approved via a self-assessable criteria that will be signed off by a private certifier on behalf of council.
We have extensive experience in this stage of the process, including complex multi-residential projects, and will ensure the process is as smooth as possible.
What to Expect:
We will arrange a quotation from a private town planner.
Documentation of any additional drawings that might be required for your project for council submission, such as shadow diagrams etc.
We will attend any council meetings along with your town planner, should one be required.
Co-ordination with other relevant consultants, such as heritage architectural specialists etc.

04
Construction Documents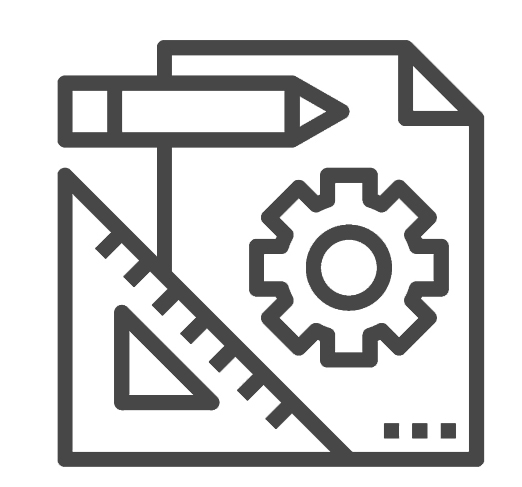 Construction Documents
In this stage the design is finalised and the drawings are prepared for construction. All relevant information that a builder needs to construct the project are added onto the plans, such as dimensions, detailed sections and specifications. The more information provided, the more accurate the end price building contract will be.  The documents are then sent off to structural engineers for a full set of completed documents. The final step of this process is sending all the documents to a private certifier to obtain building approval (BA).
What to Expect:
All architectural plans (Floor Plan, Roof Plan, Elevations, x2 Sections and Site Plan) Detailed for construction purposes.
Lighting and Electrical Plan.
Schedule of Finishes
Door and Window Schedule
Stair Details and any other unique architectural details
Co-ordination with consultants (structural engineering etc).

05
Builder Selection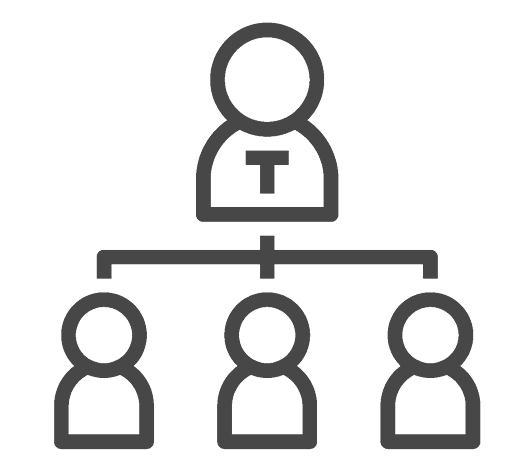 Builder Selection
In this stage, let Domek Architects do the work of finding suitable and competitive contractor offers for you. We believe a successful tender package is one which demonstrates the best value for money, and provides the client with a tight fixed contract price, with minimal variations to avoid cost blow-outs.
What to Expect:
Three appropriate builders will be selected for your project though a quick interview process to ensure that they are both willing and available to meet the timelines and requirements of your project.
We will prepare tendering packages and will conduct a fair and ethical tender process.
Domek Architects will respond to contractor enquiries in regards to project documentation specifics.
We will assess and present the tender prices to you, and assist you in selecting the winning contractor.
06
Project Management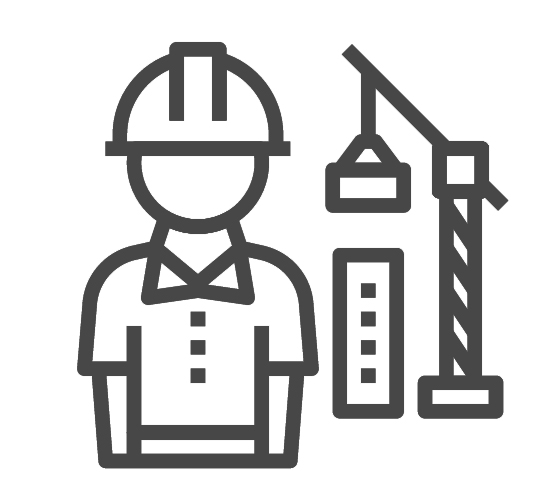 Project Management
Construction is often the most stressful part of the project process; therefore, we recommend you engage your architect to conduct project management services as a risk minimisation strategy for ensuring your project is completed in accordance with the contract documents. A registered architects is both trained and experienced in construction contract execution and is a valuable resource on site to prevent problems when unexpected situations arise.
What to Expect:
We will monitor the construction site by weekly visits and report back to you.
Assess progress payments to the builder to ensure that the builder is only charging for the work that has been carried out and completed.
Assess time delays and variations to the contract.
Conduct defects inspection at the end of the project.
Be available for questions to both the client and the builder for project related enquiries.
Tell us more about your project.
Get in touch with us so we can book you in for a free one hour consultation on your site.
The more details you provide, the better prepared we can be for our meeting.