Hexham House Renovation
Post-War Queenslander
Architecture | Interior Design | Landscape Design
Project Summary
The Hexham House project involved an existing post-war Queenslander located in Tarragindi. With good structural bones, newly polished timber floors and a renovated bathroom, an extension to the existing cottage was the most appropriate strategy moving forward in lieu of a knock-down and rebuild. With minimal changes to the existing layout, this previously 3 bed, 1 bath cottage, morphed into a two-storey family home, featuring 4 bedrooms and 2 bathrooms. Once previously disconnected from the outdoors, this new floor plan connects key living areas located on the ground floor to outdoor areas where children can play with improved supervision from indoor areas.
A palette of heritage-style brick, white weatherboard, timber detailing and modern black-framed windows combine to create a modern but warm and textured feel to the extension. A new fly-over roof to the front verandah is designed with minimal points of contact to the existing cottage, following an architectural philosophy of 'distinguish between the old and the new'. The result is the perfect juxtaposition of modern design and traditional post-war Queenslander home.
The Architectural Concept – Floor Plans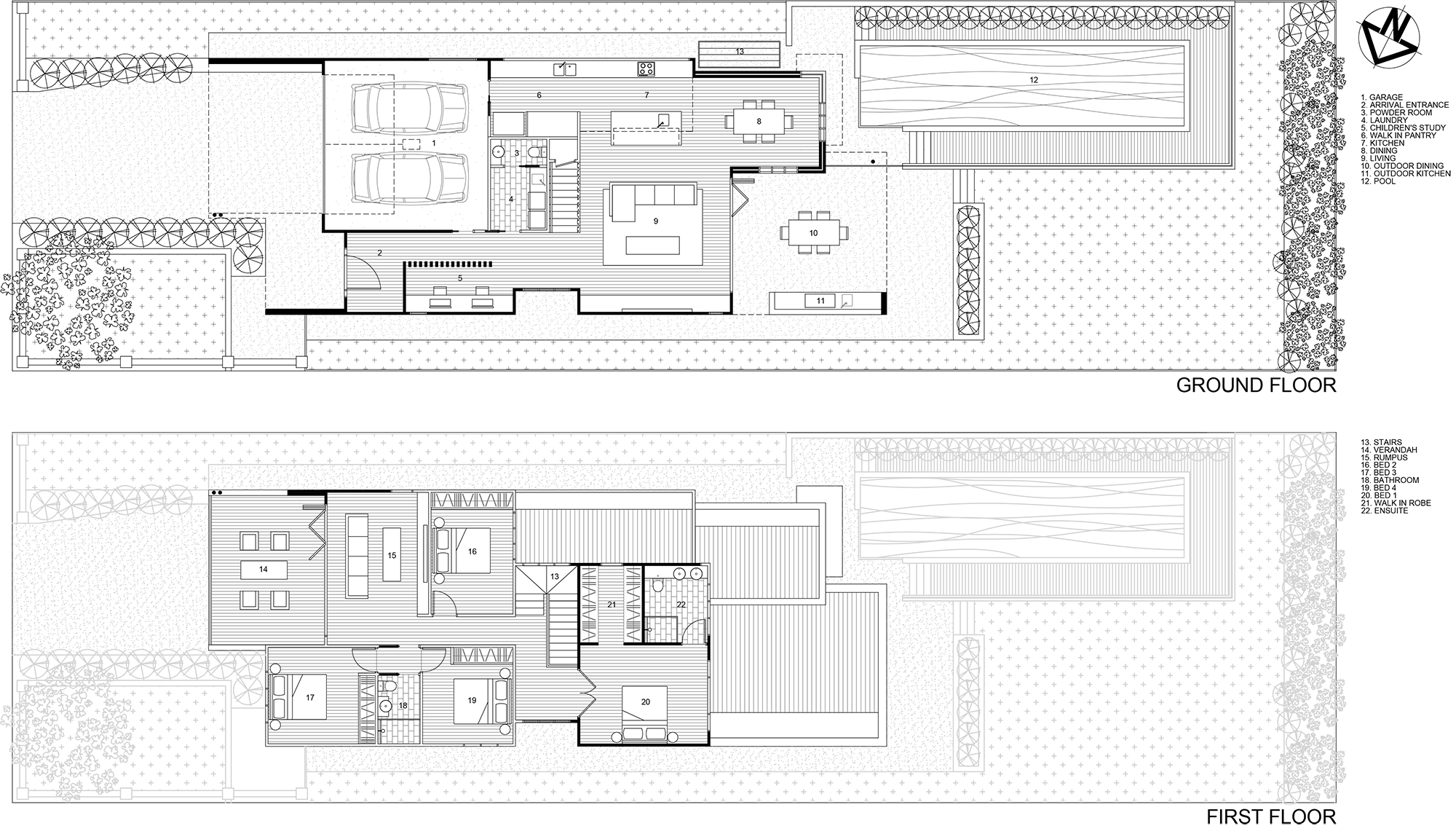 Need help with your project?
Contact us for a free one-hour consultation to discuss the details of your future dream home.