Wynnum House Renovation
Pre-War Queenslander
Architecture | Interior Design | Landscape Design
Project Summary
The Wynnum House project involved an existing pre-war Queenslander constructed in 1915. With a limited block size, the proposal involves lifting the Queenslander up, pushing it closer to the front boundary, building underneath and extending it to the rear. The proposed design features a magnificent double height void patio. Open plan living and large bi-fold doors maximise the space. This previous 2-bedroom cottage is now a sizable 4-bedroom home with a rumpus and 2.5 bathrooms.
The front elevation of the Queenslander is  proposed to be painted a clean white colour in constrast the dark ground floor entry. The result is the perfect juxtaposition of modern design and traditional pre-war Queenslander home. The rear features a beautiful warm palette of materials of white weatherboard, which speaks to the Queenslander style, and timber framed windows and timber cladded features. The kitchen features a timeless marble stone island bench, and the dining room features a double height void.
The Architectural Concept – Floor Plans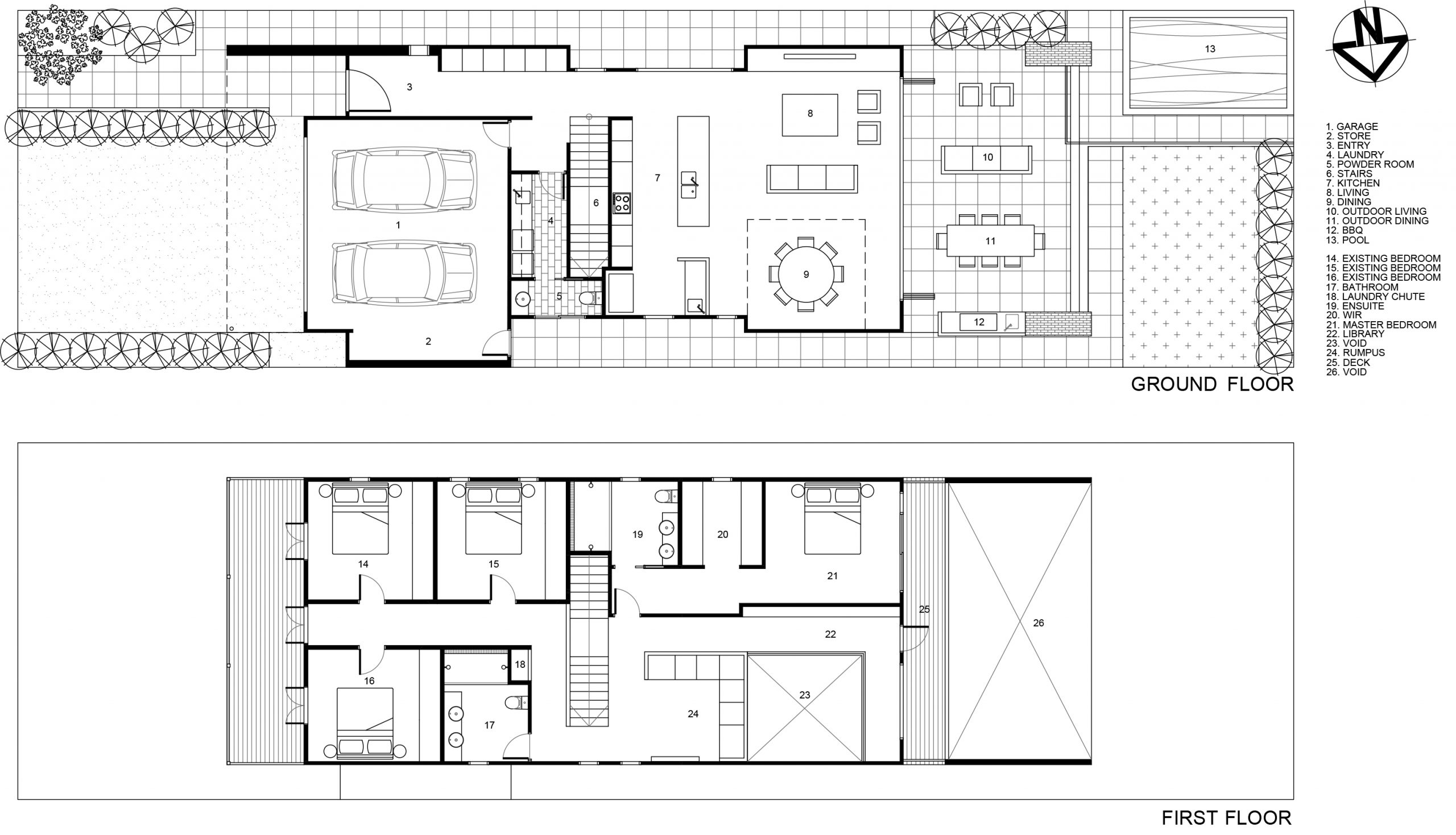 Need help with your project?
Contact us for a free one-hour consultation to discuss the details of your future dream home.